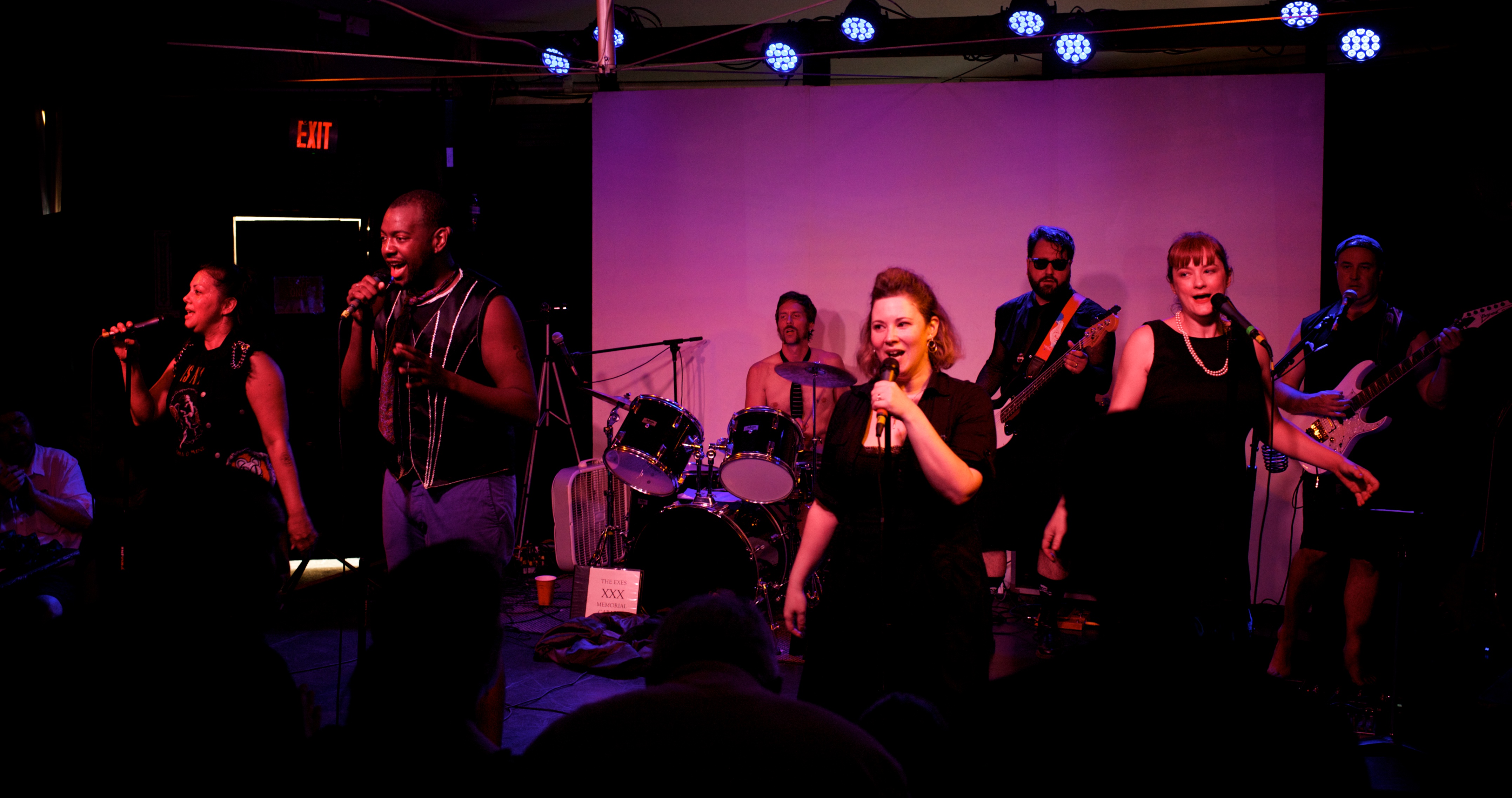 Presented as part of the 2014 Capital Fringe Festival
Ask not for whom the rock rolls. It rolls for thee.
To everything, there is a season. A time to sweat, a time to drink. A time to break out, a time to sing. A time to go gentle into that good night – and a time to go strutting off this mortal coil with a face melting guitar solo.
This summer, we invite you to attend the rowdiest, rawkinest memorial service of all time. The original Pinky Swear Femmes Fatales, Allyson, Karen, and Toni, met their maker before they could perform their annual cabaret. Their final wishes were that three people – an ex lover, a cousin, and a groupie, would eulogize in the only way befitting a Pinky Swear bitch: singing in the Fringe Festival Tent.
Can this unlikely trio, backed by the faithful band The Exes and a reluctant funeral director, make do justice to the memory of these belters? Will they go out with a bang or a whimper?
Written by Stephen Spotswood
Directed by Jessica Aimone
Featuring Allyson Harkey, Karen Lange, Toni Rae Salmi, Anderson Wells, Felix Pages, Christopher Herring, (guitarist), Roddy Rasti (bassist)
DON'T FEAR THE REAPER. BUY HER A GODDAMN DRINK.