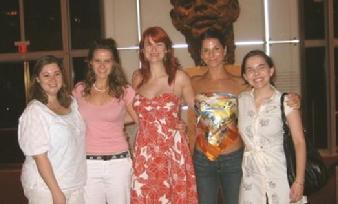 PSP is a feminist theatre company that celebrates the diversity of women's experiences by telling inclusive and subversive stories.
Our goals are to:
• Build a company in which local theatre artists can make a living in our community.
• Raise the profile of women's voices in theatre by hiring women artists and technicians whenever possible.
• Enable artists to experiment with new avenues of expression.
Pinky Swear Productions is a 501©(3) nonprofit organization.
Your contribution is tax-​deductible to the extent allowed by law.