Company Leadership
---
Karen Lange, Artistic Director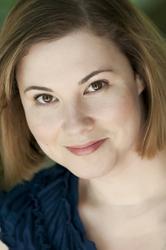 Karen is a proud 
DC
 actor, singer, improviser, and producer. Ten years later, she is still amazed that Pinky Swear exists and has done so many awesome shows.
Selected acting credits: 
TAME

. 
(
WSC
 AvantBard); Happy Days (Flashpoint Theater Lab); Assassins and code name: Cynthia (Pallas Theatre Collective); The Carolina Layaway Grail and 
Our National Museum of the Unforeseen Tragedy 
(The Welders); Perfect Arrangement (Source Festival); 
LIZZIE
, 
Over Her Dead Body: A Bluegrass Benediction, 
the 
Cabaret 

XXX

 series,
 Bleed, Killing Women, Carol's Christmas, Be Here Now, and Freakshow (Pinky Swear Productions); A Killing Game (dog 
&
 pony dc); 
Henry 

IV

 Part 

1

 

&

 

2

 
(Brave Spirits Theater's re-​gendered repertory, role of Falstaff); Romeo and Juliet (Red Eye Gravy Theater Company); A Bright Room Called Day (Nu Sass Productions).
Additionally, she performed with Washington Improv Theater's iMusical: The Improvised Musical for ten years and Vox Pop, a three person musical improv troupe which has been darling of festivals across the country.
Toni Rae Salmi, Resident Director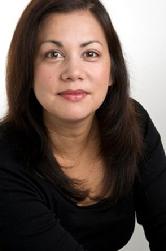 Toni Rae serves as Pinky Swear Productions' Resident Director. She's been performing in the DC area since 1999. For Pinky Swear: Bondage (Director); Benched (Meghan); Cabaret XXX: Les Femmes Fatales (director/​performer – Capital Fringe Festival's Pick of the Fringe, Best Musical), Cabaret XXX: Love the One You're With (director/​performer), Carol's Christmas (director). Other acting credits include Act A Lady (Dorothy), The Hub Theatre Company; Blood Wedding (Mother-​In-​Law), Constellation Theatre Company; Romeo & Juliet (Nurse), Measure for Measure (Lucio), and Julius Caesar (Calphurnia), Taffety Punk Theatre Company; Mulan (Mushu) and Junie B. Jones and A Little Monkey Business (Lucille/​Mom – Helen Hayes Nomination), Imagination Stage; Homokay's Medea (Medea), Venus Theatre, The Spitfire Grill (Percy), Theater Alliance; Willy Wonka and the Chocolate Factory (Mrs. Bucket), The Kennedy Center Theatre for Young Audiences; One Good Marriage (Steph), MetroStage; Man of LaMancha (Aldonza), Keegan Theatre, and The Sign in Sidney Brustein's Window (Iris), The American Century Theater.
Ryan Maxwell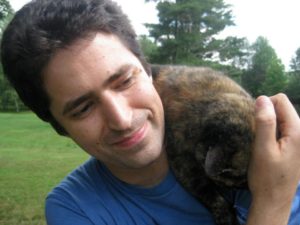 Ryan is a director and photographer. Recently, he was dramaturgy assistant for Daniel Beaty's THE TALLEST TREE IN THE FOREST at Arena Stage, directed by Moisés Kaufman. Also at Arena, he was directing assistant to David Esbjornson on Arena's production of GUESS WHO'S COMING TO DINNER. In DC, he has directed for PinkySwear Productions (Cabaret XXXY: Who Do You Think You Are?), the Inkwell, the Source Festival, the Kennedy Center's Page to Stage Festival, Adventure Theatre MTC, Young Playwrights' Theatre, and Flying V. Before landing in DC, Ryan spent two years as Artistic Associate at Commonwealth Shakespeare Company in Boston, directing touring productions and assisting artistic director Steve Maler on SHAKESPEARE ON THE COMMON. He was also assistant director for Anthony Rapp's WITHOUT YOU at the 2010 New York Musical Theatre Festival.
Ryan is a proud member of Young Playwrights' Theater's company of artists, Flying V Theatre, InstantDC, and Pinky Swear Productions.
Company Members
---
John Bavoso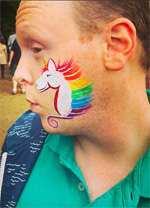 John Bavoso is a DC-​based playwright, editor, copywriter, and blogger who's thrilled to be joining Pinky Swear Productions as an associate! His first play, Olizzia, premiered at the 2014 Capital Fringe Festival and prompted DC Metro Theatre Arts to dub him "a playwright to watch out for." His work has appeared on websites like Jezebel​.com, Lambda Literary Review, and DC Theatre Scene and in magazines such as the Diplomatic Courier, the 2009 G8 Summit Magazine, and Metro Weekly.
Liz Gossens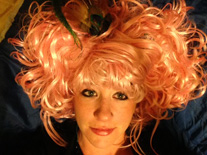 Liz Gossens fell in love with theatrical costume as a young age, when she visited the Washington Opera costume storage. Her first acting role was as head cheerleader in her kindergarten production, The 'S' Show. Liz continued to act well into college, when she realized she much preferred being backstage, helping the productions come to life through design. She assisted the costume design department at the University of Georgia for King Lear, Noises Off, Polaroid Stories and Vampire Lesbians of Sodom. She also had a dual role in Athens, GA's Town & Gown production, Henry IV Parts I & II, costuming the show and playing Mistress Quickly. Liz has a degree in Theatre, Film and Media Studies from St. Mary's College of Maryland, where she had the opportunity to design costumes for Polaroid Stories, Looking for Taro Kaja, Suburbia, and others.
Liz has worked with Pinky Swear since the summer of 2013, when she had the pleasure of costuming Cabaret XXXY: Who Do You Think You Are? for the Fringe Festival, followed by Bondage, Cabaret XXX: Everyone F*cking Dies and Tiny House Plays. When she's not working on costumes, Liz is a communications and PR professional in the education sector.
Kenny Neal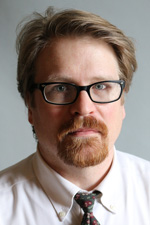 Kenny Neal has designed local productions including Bondage for Pinky Swear Productions, Choir Boy at Studio Theatre, Bat Boy: The Musical at 1st Stage, Cancun at GALA Hispanic Theatre, Caesar & DADAat WSC Avant Bard, Cherry Smoke at Round House, and The Constellation at Active Cultures. His local design for theatre for young audiences includes Pinkalicious, Miss Nelson is Missing, Big Nate: The Musical, A Little House Christmas, The Snowy Day at Adventure Theatre MTC and Fábulas Mayas at GALA Hispanic Theatre. His educational theatre work includes Bessie & Bill: Black Wings in Flight at Smithsonian's Discovery Theater and Aftershock and Anne & Emmett with Signature in the Schools. His student productions include Spring Awakening and Inherit the Wind at American University and Bengal Tiger at the Baghdad Zoo at Bowie State University. A graduate of the music program at St. Mary's College of Maryland, Kenny is also a company member at Young Playwrights' Theater and works as an educational media producer at the John F. Kennedy Center for the Performing Arts.
Natalie Piegari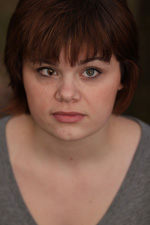 Natalie is a DC-​based playwright and actor with a BA in Theatre from the University of Maryland. Plays she has written include Safe as Houses, Left/​Right, Sunday at St. Jude's, Trash, the Knight's Tale in Pointless Theatre Company's production of Canterbury and Monster Match in Rorschach Theatre's Fall 2014 Klecksography: Haunting Monsters. Her plays have been workshopped and read at the University of Maryland and Mobtown Players in Baltimore. She has worked as an actor at the University of Maryland, the National Portrait Gallery, Damascus Theatre Company, Odd Act, Pointless Theatre Company, Pace Productions, Montgomery College, and as a company member of Pussy REP in That Kind of Girl at Capitol Fringe Festival 2014.
Brittany Alyse Willis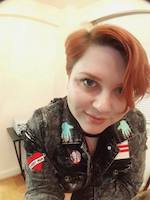 Brittany Alyse Willis is a DC-​based actor, playwright, and designer transplanted from Texas, where they received their 
BA
 in Theatre. Brittany has written plays produced in Chicago, 
DC
, and Texas and published poems with Apropros Literary Journal and shufPoetry. Brittany serves as Pinky Swear's resident graphic designer and is also a member of arts collective District Misfits. You can catch Brittany tweeting about process and thunder thighs @feelingfickle and find examples of their work at 
brit​tanyaw​illis​.com
.
*yes, she means poop culture. That is not a typo.
Previous company members: We thank them for helping us grow!
Jessica Aimone
Colin Brush
Maureen Boman
Amy Couchoud
Joan Cummins
Christina Frank
Dexter Hamlett
Allyson Harkey
Amanda Herman
Christopher Herring
Laura Esti Miller
Tori Miller-​Liu
Rachel Lee Poole
Donna Rachelle Reinhold
Shane Solo
Lauren Uberman
Anastasia Wilson
Halah Zenhom