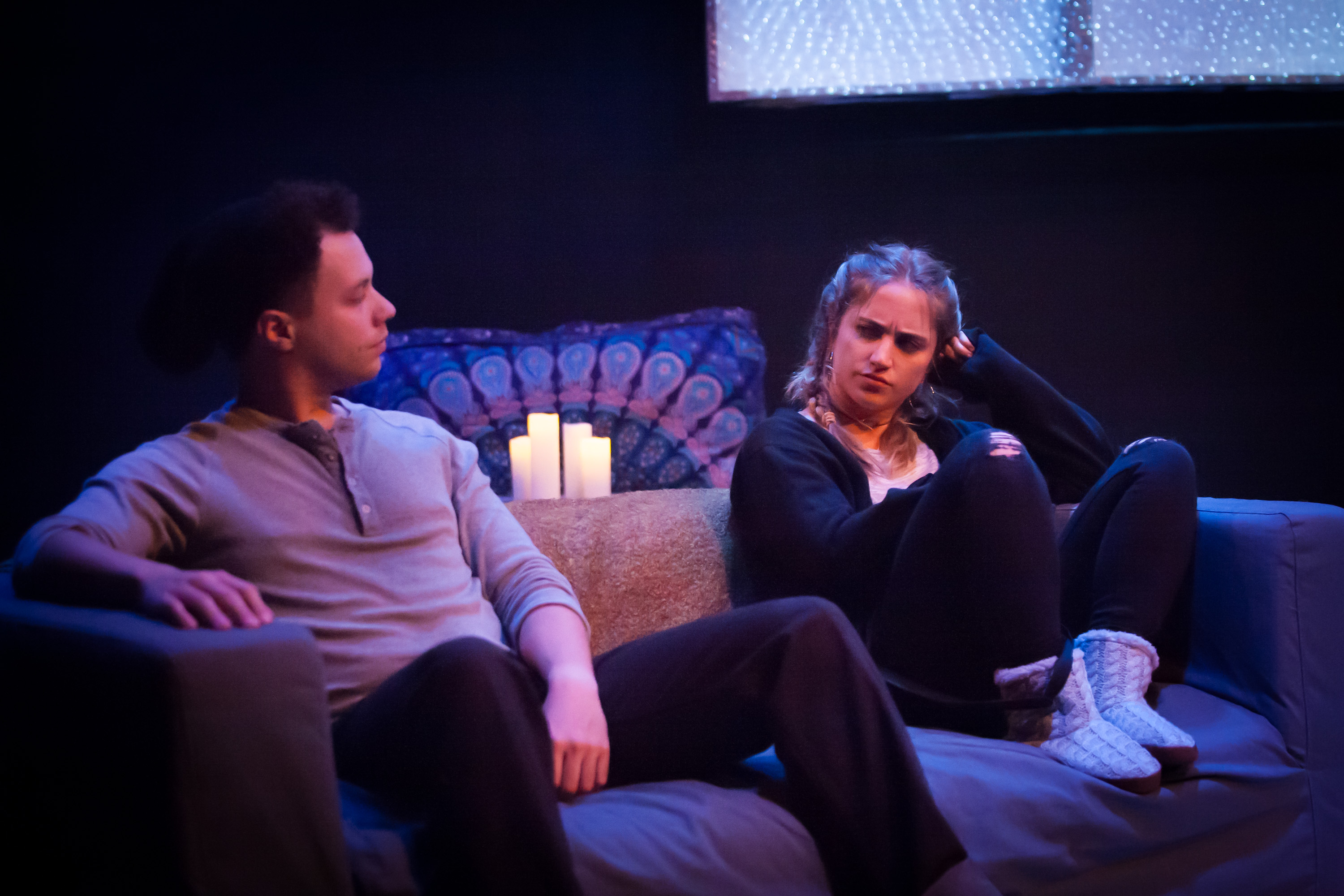 by Natalie Piegari
Directed by Megan Behm
How would you react if something precious you lost years ago comes back to you suddenly? What if you're not the same person who lost it?
Those are the questions dancing around Natalie Piegari's provocative new play, Safe As House. Pinky Swear Productions will be giving the piece its world-premiere production at the Logan Fringe Arts Space this October as the opener to its 2017–2018 season. Piegari is a Pinky Swear company member, and the company has helping to develop the piece for more than a year.
"We feel that Safe as Houses is a really unique and vital piece of theatre and are proud that it comes from a local playwright who is a member of our company. It also beautifully aligns with our mission of showcasing complex women characters," says Karen Lange, Pinky Swear's Artistic Director. "We've long believed in this piece, and we're thrilled to be able to share it with the community at last."
In Safe As Houses, a violent storm brings more than just wind and rain as a patchwork family struggles to survive disasters—natural and otherwise. Isabel, Henry, and Nora are preparing their house for a storm when a knock at the door brings Isabel's past rushing in.
Safe as Houses explores time, what makes a family, and the endurance of love—the world Piegari creates is one you'll want to live in for a while.
CAST: Carolyn Kashner, Jonathan Miot, Annie Ottati, Patrick Doneghy
CREATIVE TEAM:
Producer — Karen Lange
Production & Stage Manager — Caitlyn Fitzgerald
Costume Design — Liz Gossens
Set Design — Jessica Cancino
Lighting Design — John Alexander
Sound Design — Kevin Alexander
All photos by Ryan Maxwell Photography